Case Study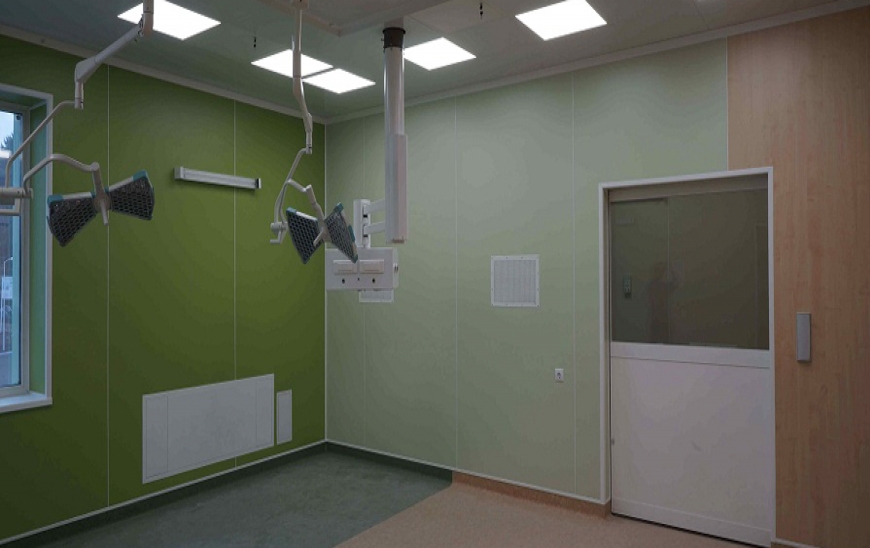 El Centro Perinatal Republicano (Ulitsa Gafuri, 74, Ufa, Respublika Bashkortostan, Rusia) se extiende sobre 24,000 metros cuadrados con 130 camas. El centro comprende departamentos para patología del embarazo, patología de recién nacidos y bebés prematuros, departamento de obstetricia y ginecología.
Fitness club "ROYAL WELLNESS CLUB" is located on the territory of the Hotel "Ukraine", which opened after extensive renovation under the brand Radisson Royal Hotel. It is positioned as a special place, a luxury Wellness center for special people who appreciate peace and comfort. A unique program to rehabilitate from the RWC will help to improve your health, enrich your inner feelings, to prolong youth and beauty. The total duration of works amounted to only 20 business days. This project has been executed by Architect Daria Mazurovo (Firm Name - ARGENTUM) along with other participants.
Ubicado en la Plaza Pushkin, el hotel está muy cerca del Kremlin (La Plaza Roja) y se encuentra dentro del Anillo de Oro de la ciudad de Moscú. Diseñado por el arquitecto Pavel Andreev, conocido por el rediseño internacionalmente aclamado del Teatro Bolshoi en 2011, el nuevo edificio respeta el patrimonio estructural circundante al tiempo que abre el camino para algo nuevo en el centro histórico. Los diseños de laminado utilizados fueron 505 TXM y 5018.